---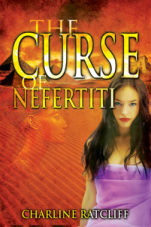 ---
---
Over three thousand years ago, all of Egypt lies in ruins. The country that had dazzled the world is now completely annihilated, and the Nile runs red with the blood of her people.
Nefertiti's spirit walks the land and looks at the utter devastation she has unwittingly allowed to transpire. In desperation she cries out to the Gods, and they take pity on her. They send her forward into the future, so she may return later to correct her mistakes.
This is the story of Nefertiti, of the life she has lived here as Kayla, unaware of her true identity until finally reunited with the man who is the living reincarnation of her murdered husband, Akhenaten.
She is faced with a difficult choice. Return to Egypt and save her country and its people or stay here with the man who holds her heart.
And if she returns to Egypt, will she remember her life as Kayla, so she may be returned to it before her life becomes forfeit in the past?
---
---
---